HAPPYBIRTHDA

Y

MAJA!
This blogpost is dedicated to my wonderful sister who celebrated her 14th Birthday last March 13!
Her name is Maja and she's brilliant.
She stands 5'6 1/2. She's a TUMBLR fan. Loves Mr. Chips. L
ikes Kendall Jenner a lot. <3
During Dinner at YAKIMIX.
Oh how FUN it is to have such adorable sisters!:)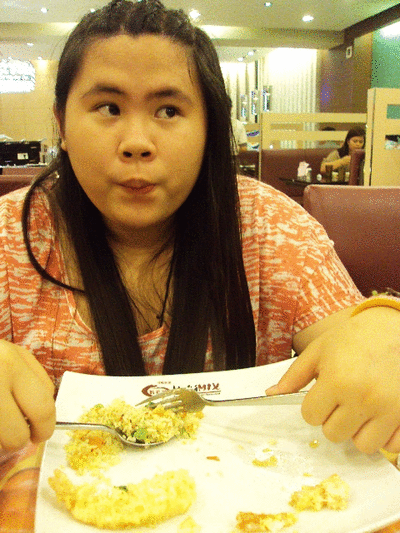 And so we had a dine out in YAKIMIX in their Tomas Morato branch
to celebrate my sister's bday!
Yakimix offers variety of food from different authentic Japanese, Korean, Chinese and Philippine food. You will enjoy the eat all you can salmon, sashimi, sushi, and tuna! You can select food that would suit your taste like Korean Barbecue as well as American Beef, US Bacon, korean beef local meat from the Philippines and seafood ranging from shrimps, squids and more! The thrill of the experience comes in because you gotta cook it yourself in the middle of your dine table! :) You make your own sauce for the meat with onion paste, onion springs,condiments and their special sauce and spices.
You will also enjoy the Salad Area when you want a more healthy food.
Chela enjoying her food. :D
Maja's Birthday Gifts!
Book from Nicholas Sparks
and PURPLE LACOSTE BAG from my Dad!
I see myself going back. Real value for money. :)
I am very surprised and happy to have had such a good dining experience with my Family!
I love Dinners out!
_______________________________________________________________________________
Location:
2nd Floor, Forum Building
270 Tomas Morato Avenue
Quezon City, Philippines
Telephone:
(63) -2 - 3328073
Hours
: Daily
11:00 am - 2:00 pm / 6:00 pm - 11:00 pm
Price per Person:
Php 499.00 - Mon to Sat Lunch
Php 599.00 - Dinner, Sunday, & Holidays
+ Php 65.00 for bottomless drinks